We often get asked, 'Which drone should I buy for our school?'  
If you're starting out with drones and deciding what your classroom needs, we recommend you head over to our Ultimate Guide to Buying a Drone for Your School. This guide outlines everything from whether drones are right for your school, to what size drone is right for your classroom needs.
This article covers the three levels (by weight and therefore risk) of drones we recommend for schools.
Microdrones for Drone Lessons (3 Types)
There are three levels of drones we are going to discuss and recommend for schools, depending on what you are wanting to achieve. They are defined by weight, and in this article we are using the Australian CASA definitions. 
Micro – 250g or less.
Very Small – 250.01g – 2kg
Microdrones that are under 100g are great for schools that are just getting started, as they are cheap and the risk profile is relatively low. These are best for students who have never flown before and schools wanting a great entry-level drone for block and line-based coding. 
We recommend around one microdrone (sub 100gm) per three students. If you as a teacher are just getting started, then starting with no more than five drones flying at once is probably enough to keep your stress levels in check! We comfortably fly with 10 microdrones in the air at once, with up to 30 students. 
These drones are flown indoors, as flying them outdoors presents some challenges due to their weight. In a little breeze they tend to drift, and with visual positioning sensors only and not GPS, they can't 'return to home'.
We have had students in Year 1 successfully flying sub 100gm microdrones. Young students can use them, but the younger they are, the more space they need to fly as their hand-eye coordination isn't well advanced. And expect more crashes!
There are so many microdrones on the market, but many of them are designed for hobbyists or drone racing, not educational.
This is what we look for in the sub 100gm category, in priority order.
The price point is affordable for schools to buy multiple craft.

It is robust enough to handle crashes.

The drone has electronic stabilisation to make flying 'out of the box' much easier.

It can be coded using block coding and preferably other types of coding such as Java and Python. 

It has at least a forward-facing camera, but preferably a downward-facing camera.

It has a range of accessories, including spare batteries and a separate battery multi-charge.
We use the DJI Tello range in our programs. Click on the image below to compare the Tello EDU and the Tello.
The drones in this category and the Sub 2kg range are relatively simple to use straight out of the box, after you have gone through the usual start-up, charge batteries, register etc. Flying outdoors though does create some additional considerations with getting your GPS home location in the right place and compliance with regulations ie airports etc. So take your time before you fly!
DJI bought out the 249g Mavic Mini in 2019 (no longer available), Mavic Mini 2 in 2020 and the Mavic Mini 3 Pro in 2022 mainly to circumnavigate the 250g limit in legislation, meaning fewer restrictions on pilots and where they can fly them. Whilst they are still in the microdrone category we don't consider them to be in the same risk category as the sub 100g microdrones, and would never recommend them to be flown indoors. 
These are very capable drones, with a fully functioning camera, GPS, 30 min flying time and built in obstacle avoidance with the Mini 3 pro.  There are other amazing features built in, similar to their big sisters!
These are not drones we would recommend schools start their students on, but the DJI Mavic Mini is a great first 'proper' drone, and is a good entry for schools wanting to get started with outdoor flight practice, pretty pictures and videos.
The availability of the SDK (Software Developers Kit) is sometimes limited by DJI on these models, meaning that third party apps don't always support these models. 
However, Dronelink now allows you to automate drone missions with many DJI drones. Take a look at the following review conducted by Geonadir .  Once a new drone is released it can take a small amount of time for certain apps to be updated to support the new hardware.  Always check whether your drone is compatible before purchasing.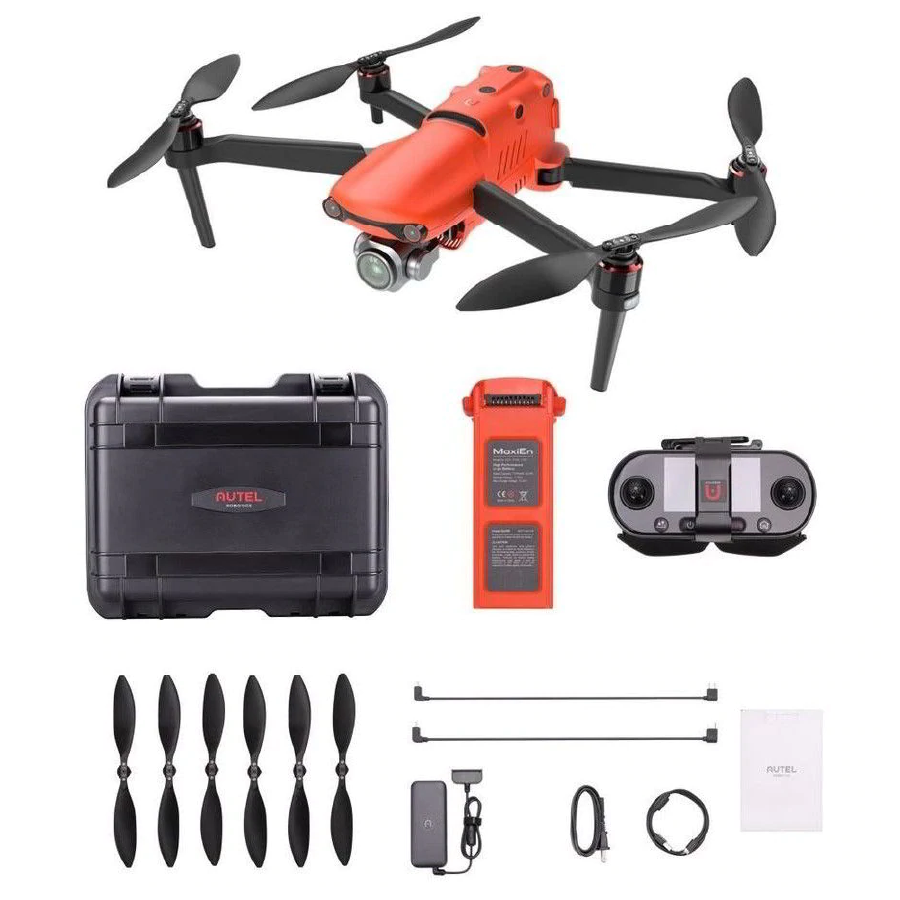 There are a large range of drones in this category, with DJI leading the market in both range, and market penetration. Others in this category include the Parrot Anafi and the Autel Robotics range.
The range goes from hobbyist level drones, such as the DJI Air range, through to the Prosumer/Commercial range with the DJI Mavic 2 Pro, Parrot Anafi, Autel Evo range, and others. 
The difference across this category is firstly in weight, and then the size of the camera and other sensors. Like the Mavic Mini, the DJI Air SDK availability also limits its ability to conduct drone mapping missions.
We recommend that if schools are looking to use a Sub 2kg drone, that they first consider a couple of things:
Checking that there are no restrictions on being able to fly a drone outdoors, in the school or preferred flying location. Check out CASA 'Can I Fly There' for a range of apps that will give you all that you need.
Understand the educational learning outcomes you are wanting to achieve. For example, if you are wanting to use it in Geography, then it is highly likely that gathering data from a drone mapping mission is critical. Therefore ensuring the drone you get can use third-party mapping apps is essential. 
Most drones have a 'fly more combo', so make sure you factor this into the cost so you have spare batteries, therefore more flying time.
Other accessories might be needed too, like SD Cards, a hard case to protect the equipment, safety equipment.
We recommend only one drone at a time per class/activity. More than one sub 2kg drone up as a teacher and you are going to turn into a messy ball of stress! Obviously, these larger drones are a significantly larger investment as well, so you may not be able to afford a higher drone-to-student ratio!
We highly recommend assessing competence with the microdrones (sub 100gm) first though. Jumping straight into learning with a larger drone with inexperienced pilots creates a higher risk of damage to your drone.
It's a great idea to get the students to start on a microdrone so they can learn all aspects of drone flying including safety, drone health and flying skills.  They can even achieve their 'junior drone pilot' license with something smaller and cheaper before graduating to your prized drone.
Autel Evo II
The sub 2kg market has a huge range, and it can get confusing pretty quickly. Like computers and phones, the latest model is just around the corner, but the technology leaps are not that large for schools to be concerned about.
Schools embarking on their first mapping adventure are seriously considering the Autel Evo II. Here are a few reasons why:
It's super compact, so easy to take on field excursions
Takes great photos and videos
Is equipped with high-precision GNSS (GPS + GLONASS) so it can be used for mapping purposes
Is stable in flight and very easy to fly
It weighs less than 2kg so you don't need a license to fly it (see here for more information)
It represents great value for money
We recommend NOT buying a drone with the integrated tablet on the controller. They look appealing, but they are usually incompatible with 3rd party apps, which cuts out all options for mapping, DO YOUR RESEARCH. Get in contact with us if you're not sure and we'll help you select the right one for your purpose. We've unfortunately seen too many drones wasted as paperweights as they were purchased without full consideration of the schools' requirements.
Need more information on drones for schools? We recommend that you check out the following articles: 
Take a look at the different types of drones Dr Karen Joyce flies.