Transformation, one Program at a time.
The She Maps Impact Program has a simple mission:
Scale-Up STEM education in under-represented areas to create a diverse and equal STEM workforce.
Imagine if everyone had access to STEM education
Imagine if it wasn't just some schools in some areas but the entire global population of children understanding how they can use STEM to change their world.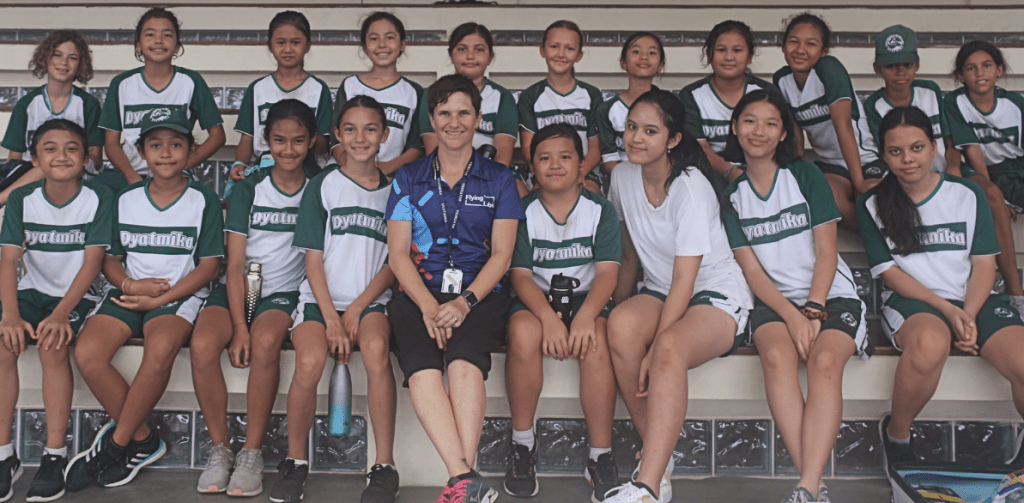 That's where we're heading with this IMPACT program and it couldn't come at a more necessary time.
Together, we can create a better future by giving people from every gender, background, creed, and identification, the opportunity to learn, develop, and contribute to STEM.
We follow four United Nations Sustainable Development Goals
Our Impact so far
Explore how we're bringing positive change to communities around the world.
Funding and value-in-kind delivered.
Certified and Community Educators trained.
Countries where our program is taught.
The Surveyors' Trust
Education resources free for Queensland schools
1 of 16
Ignite FNQ
Education programs for remote and regional schools
2 of 16
Gympie Regional Libraries
Community Educators
3 of 16
University of Tasmania
Community Educators
4 of 16
Philippines Flying Lab
Certified Educator Training Hub
5 of 16
Australian – ASEAN Council, DFAT
Student and teacher programs
6 of 16
Duke University
Certified Educator Training Hub
7 of 16
Fiji Flying Lab
Certified Educator
8 of 16
Tanzania Flying Lab
Community Educators
9 of 16
Uganda Flying Lab
Community Educators
10 of 16
Kenya Flying Lab
Community Educators
11 of 16
India Flying Lab
Certified Educator
12 of 16
Nepal Flying Lab
Certified Educator
13 of 16
Panama Flying Lab
Community Educators
14 of 16
Jamaica Flying Lab
Community Educators
15 of 16
Senegal Flying Lab
Community Educators
16 of 16
Impact stories
Learn more about our global STEM impact.
Committed to doing good
As a Social Enterprise, we commit 50% of our profits to our Impact Program Projects.
Join our Impact Team
Join the mission to make STEM Education accessible to everyone as an Impact Funder, Impact Partner, or an Impact Supporter.
Impact Funders
Funders help us undertake large projects and bridge the gap between education, industry and government.
The Surveyors' Trust
The Surveyors' Trust helps us deliver our online teacher resource, Orbit, to every school in
Queensland, Australia, and deliver projects to raise awareness about the spatial industry as
an important career path.
Australia-ASEAN Council, DFAT
The Australian-ASEAN Council have funded us to travel to the Philippines train 10 new Instructors in partnership with WeRobotics, and to work with Diamonds in the Rough and Indonesian Government organisation, QITEP in Science, to teach our program to Indonesian youth and teachers.
Ignite FNQ
Ignite FNQ has funded us to deliver programs in regional and remote areas of Far North
Queensland, providing STEM access to underrepresented communities and schools.
Impact Partners
Partners help us train more instructors and get STEM education into local communities faster.
WeRobotics and Flying Labs
We are the Education Partner for WeRobotics, training their Flying Labs youth coordinators to engage youth in their country with our Drone Programs, to accelerate the use of drones for aid, health, development, and environmental efforts
University of Tasmania
We have partnered with the University of Tasmania College of Sciences and Engineering
and taught their staff how to use our program for community engagement activities.
Gympie Regional Libraries
We have taught staff from the Gympie Regional Libraries how to use our program for
community engagement activities.
Impact Supporters
Supporters help us identify where we can do the most good, and share our message.
Women and Drones
We work with Women and Drones to support the profile of women using drones in their careers, and to support educators in the USA bring drones into their teaching.
GIVIT
During times of disaster and emergency, GIVIT helps us identify communities where children's education is affected so that we can provide a teaching drone experience to lift the confidence and spirits of kids experiencing hardship.
Destination Spatial
We work with Destination Spatial to share resources and tell great stories about geospatial
career opportunities.
University of Exeter
Dr Karen Anderson at University of Exeter helps us run Drone Programs that inspire young
girls and university students in the United Kingdom, in conjunction with the Royal
Aeronautical Society in London.
Get Kids into Survey
We collaborate with Get Kids into Survey to promote the survey and geospatial industry to kids in exciting and engaging ways.