Lighthouse Schools Program: Immersive Geo-STEM Education Program Launched in Queensland.
She Maps is proud to announce that our new Lighthouse Schools Program has launched! 
We had an overwhelming response from Queensland Secondary schools earlier this year who applied to receive a fully funded place in our new Lighthouse Schools Program and we are now supporting 14 schools to lead the way in STEM! 
The Lighthouse Schools Program is a unique education spatial immersion initiative funded by The Surveyors' Trust, where teachers are personally supported by our She Maps education team, to develop their capability in teaching critical STEM industry skills to their students. 
She Maps is now on an exciting journey with a select group of Queensland Secondary Schools to co-design a STEM program that integrates drones and geospatial skills into their curriculum.
This is She Maps' highest supported program, providing teachers with a tailored curriculum that extends student learning as they gain exposure to critical future STEM skills, and are given industry insights to tackle and solve real-world problems.
Our education team is now supporting 10 Lighthouse Schools, representing all 7 regional areas of Queensland. This personalised support involves a mix of professional development, face-to-face incursions, teacher resources, school visits and access to our industry partners and scientists. We have also chosen a further 4 schools deemed Pathway Schools that will also receive support from She Maps via virtual coaching and online professional learning to work towards becoming Lighthouse Schools in the future. 
We have selected a combination of both public and private schools from across the state so that they can share their diverse STEM knowledge and form a community of professional practice.
She Maps is very grateful for their amazing partnership with The Surveyors' Trust, which financially assists a range of She Maps Programs that help to bring drones, geospatial technology, and teacher resources into Queensland schools. Through their continued support we aim to increase teacher confidence and capability to teach STEM skills, and increase student connection to the surveying and spatial industry.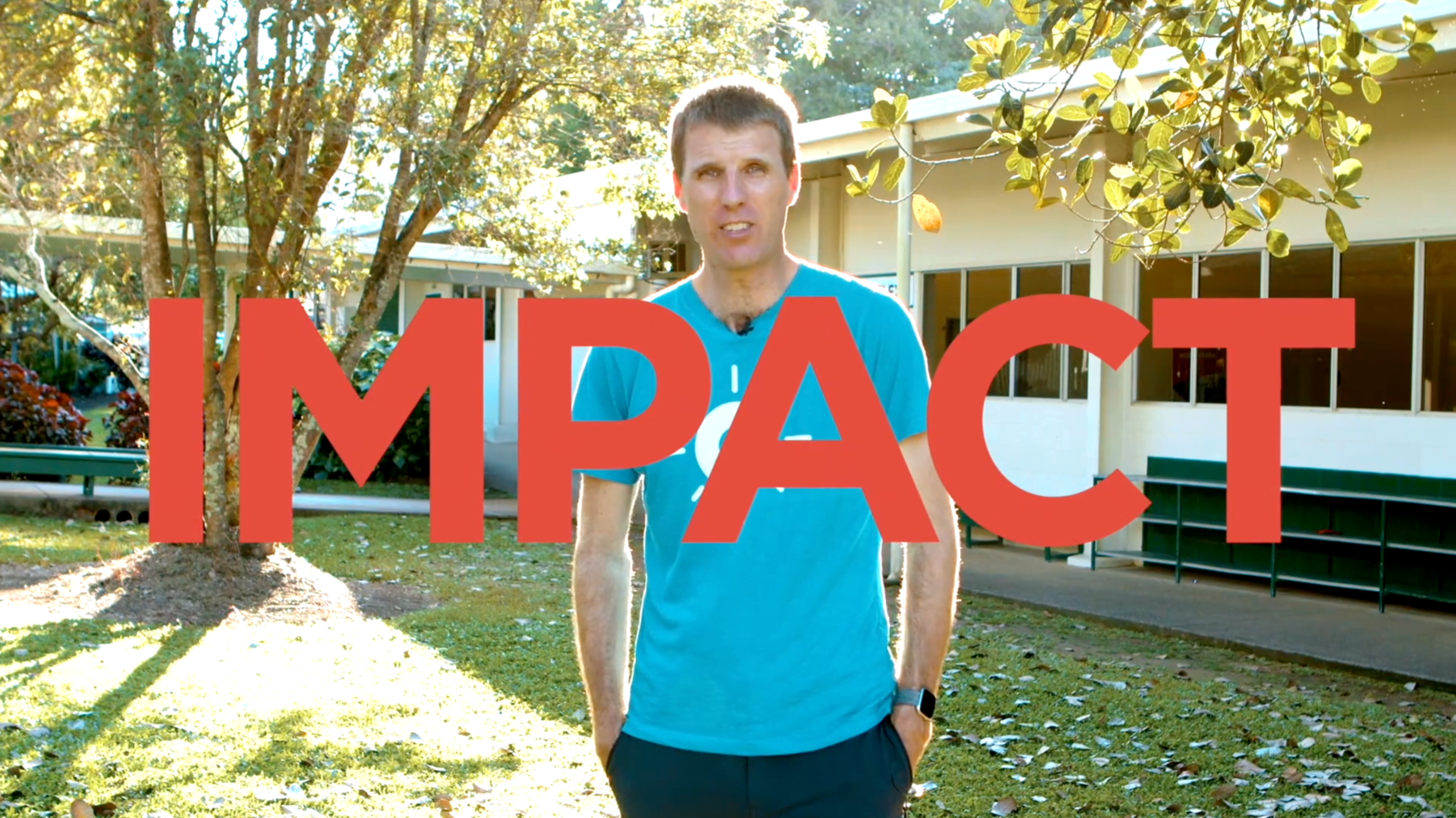 Our program aims to:
Deepen teacher capability and student achievement with STEM concepts and practices

Build a bridge between industry and education in a relevant and meaningful way

Translate modern STEM practice into the school curriculum and facilitate deeper understanding 

Establish and maintain a productive and sustainable school-industry partnership 

Help schools gain recognition and a reputation as an innovative STEM focused school
Our Impact - Aspirational Geo-STEM Lessons
Did you know that occupations such as surveyor, cartographer and spatial scientist are officially listed as Australian Skilled Migration shortages?
Here at She Maps we know that geoscience is one of the most important emerging and evolving industries in the future workforce and we want to help teachers gain the confidence to use technology such as drones and GIS, so that their students are equipped with the geospatial skills to enter the workforce. Read more here about 5 Surprising Careers in STEM!
As a social enterprise, She Maps has a strong Theory of Change and if we want to have the impact to create change in the future of the STEM workforce then we need to help teachers. We believe that if we can increase the confidence of teachers to teach STEM and show their students a diversity of role models solving real-world problems, then this will create a more diverse student cohort, who are interested and capable in STEM subjects. Read more here about our impact in Our Cultural Heart booklet.
Our Outcomes - Building Geo-STEM Confidence, Capability and Connection
We have categorised our Program's outcomes into She Map's 3 strategic actions of confidence, capability and connection.
As it is a co-designed approach with each school, together we will drive these outcomes with schools on an individual basis to create a tailored STEM plan based on each school's curriculum needs and requirements.
For

students

, we want to ensure they finish school with a strong foundational knowledge of modern STEM applications to solve some of the world's challenges. 

For

teachers

, we want to boost their confidence, capabilities, and knowledge in the teaching of STEM, particularly in the use of drones, spatial tools, and other digital technologies.
For the whole school, we want to establish a positive school culture and reputation where the importance of STEM is recognised and valued, while building sustainable partnerships between other schools, tertiary education providers, and industry, providing opportunities for students into the future.
Teacher Professional Development
After finalising our schools during the Easter holidays, we embarked on hosting Professional Development Workshops in Cairns and Brisbane to not only bring our teachers together face-to-face, but to introduce our Lighthouse and Pathway School Teachers to the She Maps signature programs. We wanted all of our teachers to be onboard with our company's values and theory of change so it was more than just about flying a microdrone!
Instructors included our Managing Director Paul Mead, our Education Director Dr Karen Joyce and our Lighthouse Schools Program Manager Angela Lapham. We were also supported in our workshops by Jakeb Lovejoy from ESRI Australia, Edward (Ted) Carter from EDwoodUCATION (a She Maps Education Partner) and data scientist Joan Li from GeoNadir (a She Maps sister company).
We taught two PD streams comprising our She Maps signature programs to cater for the differing learning needs of each Lighthouse School, and their individual teachers. 
Stream 1: Classroom Drone Essentials, Map My School and Healthcare in the Himalayas 
This series of workshops focussed on the use of microdrones (Tello), the use of basic geospatial tools in our Map My School Program and STEM units of work mapped to the curriculum.
Stream 2: Classroom Drone Essentials and Drone Mapping
This series of workshops started with an introduction to microdrones (Tello), and then focussed on the use of sub 2kg drones to plan and conduct a mapping mission using ArcGIS tools.
One of our signature programs, Classroom Drone Essentials, was taught to all of our participating teachers on the first day, and provided them with a foundation to confidently teach microdrone lessons to their students. This 2.5-hour morning session allowed our teachers to become geospatial scientists for the day, be exposed to great STEM role models, challenge unconscious bias, explore applications of drone technology, understand safety and drone regulations, as well as learn how to fly and code drones. Watch this inspiring video that we showed to our teachers!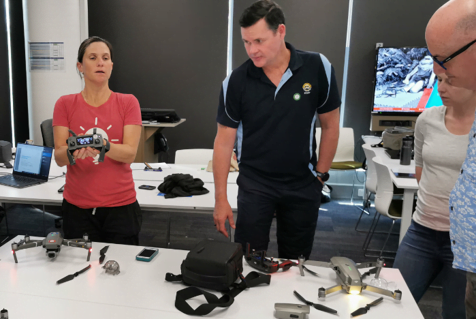 Identifying capability gaps in Geo-STEM education across the curriculum
We have already been receiving invaluable feedback from our teachers after our first PD workshops that are helping us identify capability gaps and where our support is most needed.
The geography teachers that attended have also told us that they especially want to connect with the science, maths and technologies teachers in their schools to implement geospatial skills across the curriculum. Our participating teachers want an integrated approach to STEM and Geography, especially when students' future careers will almost certainly involve working with people from a range of disciplines to solve real-world issues. Teachers want their students to be exposed to the rapidly evolving drone industry by capturing important data from above that can be analysed with geospatial technology to present important solutions to challenges such as disaster response and environmental management. Drone and GIS (Geographical Information Systems) technology is constantly evolving, and educators want the confidence to teach these interdisciplinary skills in engaging ways.
This unique Lighthouse Schools program allows schools to connect Geography with other STEM subjects to create meaningful project-based and inquiry-based learning. As a Senior Geography teacher, I support the view that Geography is actually a STEM subject because of its interdisciplinary approach, and geography teachers need to be included in the conversation about implementing STEM into the curriculum. Read more here in our other blogs about The importance of geography in STEM education, What makes Geography just as sexy as STEM education in secondary schools and How to apply Geography across your STEM curriculum
Ongoing Teacher Support with Geo-STEM Lessons
With funding from The Surveyors' Trust, She Maps offers support to our Lighthouse Schools through the following activities:
Professional Development

– online and face-to-face PD focussing on microdrones and geospatial programs, with access to more advanced opportunities such as Drone Blocks and Drone Mapping

Student Incursions

– to increase teacher confidence with a

'I do, we do, you do'

approach

Support Calls

– to provide free advice on drone purchases and technical support

STEMinars

–  to provide free webinars to inspire thought-provoking discussion on classroom based issues and challenges

School Visits

– individual site visits and teacher support calls, to develop a microdrone and geospatial program in schools
Resources

– access to free and paid resources through She Maps ORBIT membership 

Competitions

–  entry into our annual Map My School competition and Tournament of Drones to support student learning and upskilling

GIS for Schools

– partnership with ESRI Australia to set up a free ArcGIS online account to access geospatial software

Units of Work

– to provide extension units of work to enhance the curriculum that teachers are already delivering by providing real-world STEM scenarios and relevant case studies

Group Calls

– to share resources and professional practice between schools

School Improvement Plan

– to develop a curriculum-linked plan on how teachers want to achieve STEM outcomes in their school

GeoNadir

– free access to the GeoNadir drone data management platform and advanced Drone Mapping support with Dr Karen Joyce
Group Calls

– to connect with other schools online and create a network of support

Newsletter

– to keep our schools informed about STEM successes and current pedagogy

Partnerships

– to provide access to She Map's network of tertiary education partners, industry and business professionals, and scientists

Careers

– to help connect with the right providers of the RePL and Cert III in Aviation (Remote Pilot) training

EduDrone Conference

– to build connections with other STEM educators and industry experts, with free registration to EduDrone 2021 in August for

five

teachers
OUR LIGHTHOUSE SCHOOLS 2021
St Stephen's Catholic College, Mareeba (Far North)
Trinity Bay State High School, Cairns (Far North)
Ingham State High School (North)
Heights College, Rockhampton (Central)
Wavell State High School, Brisbane (Metropolitan)
Sheldon College, Redlands (South East)
Ormiston College, Redlands (South East)
Toowoomba Anglican School (Darling Downs)
Sunshine Beach State High School (North Coast)
Hillcrest Christian College, Gold Coast (South East)
Good Counsel College, Innisfail (Far North)
Bray Park State High School (North Coast)
Chancellor State College (North Coast)
Wynnum State High School (South East)
Stay tuned for updates on what our schools will be doing next STEMester!